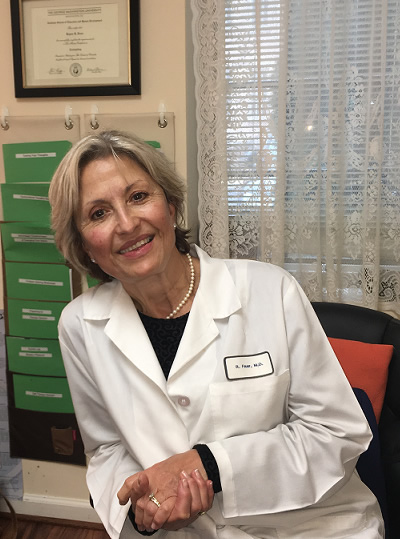 Dr. Regine Feuer has been managing patients with narcotic addiction and opioid dependence since 2009. After consulting for a rehabilitation practice in Falls Church, she built the Virginia Pain and Addiction Treatment Center in Fairfax while consulting for another practice in Centreville. Today she devotes her full time attention to her patients at Regional Health Providers in Fairfax, VA.
Dr. Regine Feuer recently became Board Certified in addiction medicine and completed her Certificate of Counseling in Substance Use Disorders at the George Washington University. In her work as an addiction specialist, Dr. Regine Feuer has helped hundreds of patients recover from heroin and narcotic addiction and get their lives back on track. She combines medical treatment with extensive counseling. In addition to helping patients with narcotic dependence, she has expertise in treating alcohol, sedative, amphetamines and nicotine addiction.
Dr. Regine Feuer has maintained her board certification in obstetrics and gynecology. Her dual specialty makes her one of the few physicians with the combined expertise to work with and treat female patients who are struggling with narcotic and alcohol dependence, as well as those who are pregnant and addicted.
In her free time, Dr. Regine Feuer enjoys cooking, contemporary fiction, travel and spending time with family and friends. Practicing yoga and learning about mindfulness have been a great source of comfort. Dr Regine Feuer is originally French, and has had the special pleasure of treating many French-speaking patients from around the world.